SIMPLE MACHINES - TEACHING RESOURCES
HOW TO USE THESE RESOURCES
Watch JIWI'S MACHINES with your class. It's guaranteed to get them science-obsessed! Each episode has a bunch of SCIENCE EXTRAS: videos that explain the simple machines involved, and PDFs detailing classroom activities. Download all 16 right here to create one hands-on, action-packed, memorable teaching unit. For very best results, use these resources in chronological order!
All teaching support material created by our in-house educator-extraordinaire BRIGITTE GLASSON. The science content in Jiwi's Machines relates to the Physical World Achievement Aims of the New Zealand Curriculum.
EPISODE 1 - CRUMBS!
SCIENCE LESSONS
EPISODE 2 - IT HAS A VIRUS!
SCIENCE LESSONS
EPISODE 3 - CHANGING THE LIGHTBULB
SCIENCE LESSONS
EPISODE 4 - RECIPE FOR DISASTER
SCIENCE LESSONS
BRINGING IT ALL TOGETHER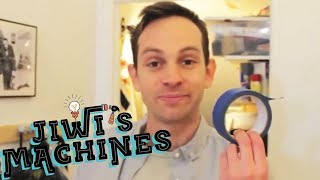 Tips from Joseph
Using all your experiences, knowledge and creativity, design and build a complex machine using simple machines.



Key Concepts:

SIMPLE MACHINES, COMPLEX MACHINES